Perhaps we all carry a misconception throughout our lives whether men like to receive gifts of flowers or not? Who doesn't like flowers? Men are no exception to it. Beautiful flowers are the perfect way to express our love and appreciation for all those people who are important to us and hold a significant place in our lives and heart. This Father's Day, we are getting you the opportunity to remind your dad how special he is for all of you. As mentioned earlier, flowers have the charisma to catch the hearts and touch the soul of every individual. They will surely take their fragrance to our dad and make him feel extra special on this Father's Day.
Be very cautious while choosing your Father's Day flowers. Generally when it comes to selecting flowers for men we tend to go towards flowers with bold and distinctive characteristics. We think that compelling forms, striking colors, dramatic lines, and strong textures are the symbols of masculine style design. But this is time to express your love, care and support to dad. So present him only those flowers which will make him feel really special and extraordinary.
Flower categories like tropical blooms provide themselves quite well to floral designs and arrangements for Father's Day. Robust flowers such as the waxy, heart-shaped anthurium or the flamboyant bird-of-paradise make a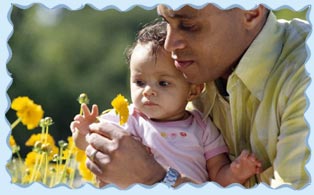 powerful impact with their vibrant shades and uncommon shapes. You can also go for other tropical flowers like robust ginger blooms, angular heliconias (relatives of the bird-of-paradise), and various other species of exotic orchids. Subtropical flowers like proteas, gerberas, and leucadendrons are well-matched with the tropicals because of their bold presence.
As they come from warmer regions, tropical flowers are quite durable and well suited to household conditions. If adequate care is taken, fresh cut tropical flowers can last for two weeks or more and add more charm to Father's Day celebrations. Since it is Father's Day, dad would love and appreciate a vegetative style Father's Day flower arrangement. To give a vegetative design to Father's day flower arrangements, flowers are arranged in vertical groups, the way they grow in their own natural way. A vegetative Father's Day floral arrangement takes on a truly robust and masculine quality.
To add more color and variety to Father's Day flower arrangements, you can always try out some more interesting and exciting ideas from the internet and your local florist. You can try
Indian online florist
and send flowers to your father anywhere in India.